Hi Everyone! Autel EV Charger Store Opening Invitation: 28th April in Westfield of the Netherlands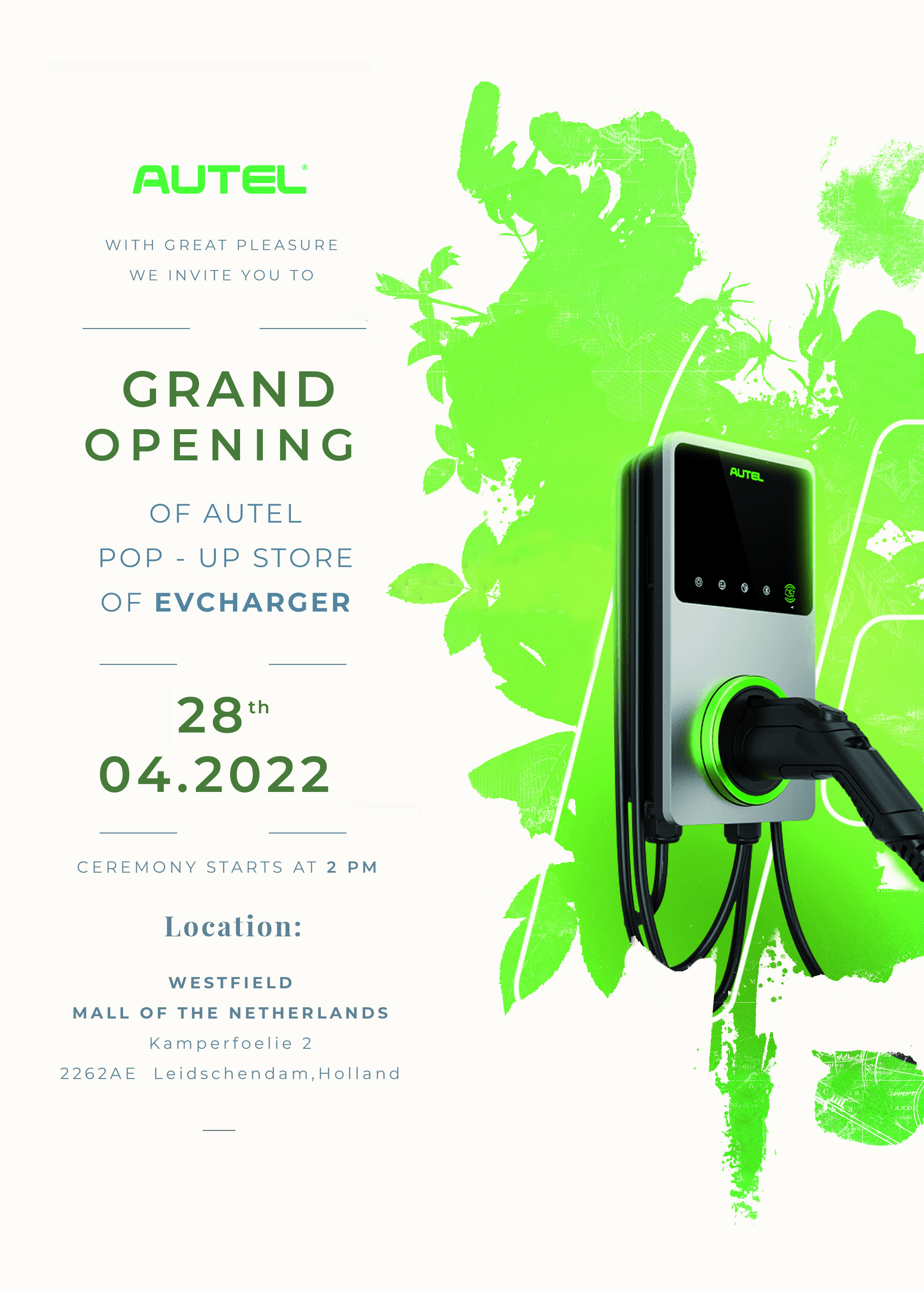 Dear Autel Fans,
We are really looking for your gracious presence to add vibrancy to the entire Event! It gives Autel a great pleasure to announce that our brand new store is coming up in Westfield Mall of the Netherlands on. The store opening ceremony will be held on April 28th at 2pm. You all are cordially invited to the opening ceremony of our new store.There are free gifts to be collected.
Looking forward to your visit!
Autel Europe