Autel MaxiCharger AC Wallbox: The Solution of Smart Charging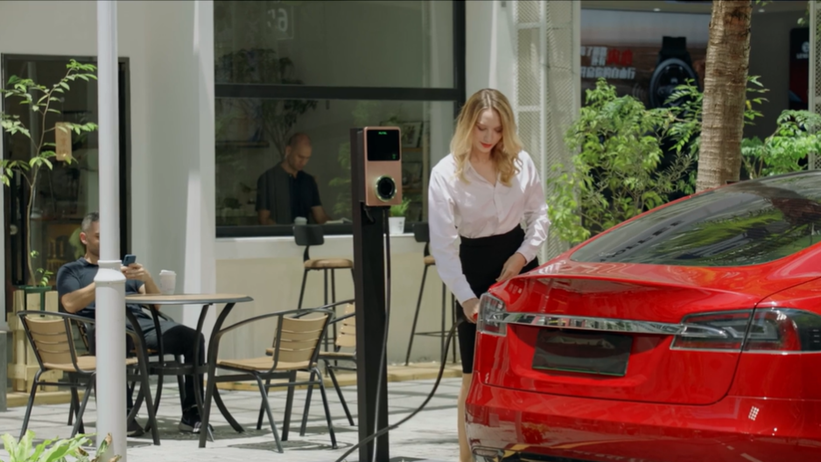 Today, two-thirds of the electricity demand for EV charging is private, whether at home or in company parking lots.
The Autel MaxiCharger AC Wallbox is a more extensive wallbox with a maximum charging power of 22 kW. the Wallboxes made by Autel are not only of good build quality but are also reasonably priced. Also to meet the needs of different people and places, there is a free choice of socket version and cable version. Because with this wallbox you can charge your electric vehicle almost anywhere and at any time - which actually makes the Autel MaxiCharger AC Wallbox relevant for every electric vehicle driver.
Design
With housing dimensions (H x W x D) of just 33.6 x 18.7 x 8.5 cm, this model is one of the most compact 22KW wallbox models available. However, the Autel MaxiCharger AC Wallbox is a very robust wallbox. the socket version housing meets the IP54 standard for splash protection and the cable version for IP65, making the wallbox perfectly suited for both indoor and outdoor use. Also, the Autel MaxiCharger AC Wallbox is available in white, silver, black and rose gold.
Thanks to the clever design of the housing, the cable version of the wallbox holds the cable securely in place, but you can of course also purchase matching accessories to make it more attractive. The cable is available in standard 5m and 7.5m lengths. wallbox is also very easy to install, it can be installed in a wall or floor using a pedestal and takes less than ten minutes to install, just follow the Autel MaxiCharger AC Wallbox installation guide.
As with many other wallbox models, the current charging status is shown on an LED display.
Function
Let's get to the exciting part: the Autel MaxiCharger AC Wallbox is equipped with a number of features, including
RFID and Autel Charge APP for user authentication and access protection
4G & Bluetooth & Wi-Fi & Ethernet
OCPP back-end communication
User interface for Autel Charge APP and MaxiCharge Service Software
DC leakage protection
Safety first: Autel charger is equipped with built-in PME protection. When the N wire is open, PE will automatically be cut off, and the current circuit is cut off in effect to avoid electric shock accidents.
You can display your charging data in the practical Autel Charge App. There you can also create new RFID cards to get a clearer picture of the charging data and battery status.
In addition, the Autel MaxiCharger AC Wallbox is successfully tested for overcurrent, overvoltage, undervoltage, earth faults, DC residual current, integrated surge and more.
Unlike many products of this type which require the purchase of an additional RCD type A to protect the charge, which would incur an additional cost of at least 300 Euros, the Autel wallbox uses Built-in RCD type A + DC 6 mA at no extra cost to the customer and of course the customer can choose to install external type A for dual protection.
Summary
Autel MaxiCharger AC Wallbox can be individually adapted to your wishes. You can freely choose the version of the plug or cable as well as the colour appearance.
The Autel MaxiCharger AC Wallbox offers high quality and the all-important fast charging function. it is not without reason that the Autel MaxiCharger AC Wallbox is one of the most popular wallbox models on the market as a fully functional, cost-effective and well-systematised AC Wallbox product.
The Autel MaxiCharger AC Wallbox is an affordable and truly permanent solution that definitely feels worth trying.